Meadowcreek Golf Course
Hole #7, Par 4, 376 Yards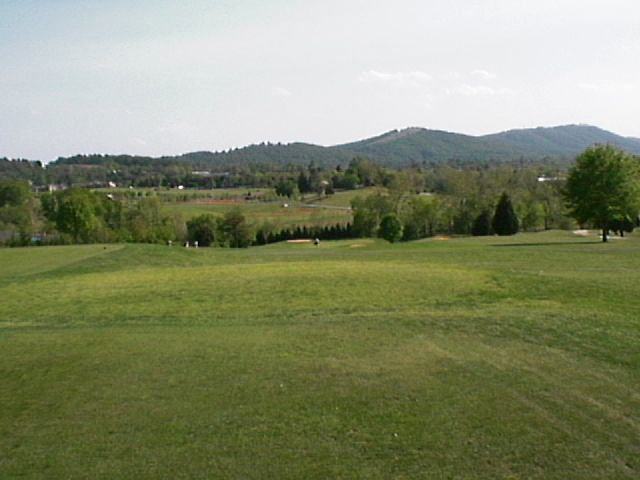 This downhill hole was once the opening hole when the course had only nine holes. It sits right beside the putting green and clubhouse with an expansive view south towards the Rivanna River and Pantops Mountain. You can hit the ball too far on this hole if the wind is behind - leaving yourself a downhill shot over a bunker. A good drive is towards the left edge of the green. The only trouble on this hole are the trees to the left.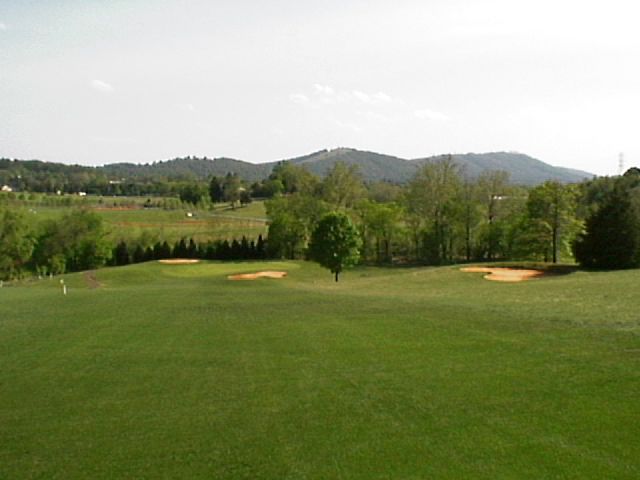 ---
fatpat Software · PO Box 1785 · Charlottesville, VA 22902 · (804) 977-1652