Meadowcreek Golf Course
Hole #4, Par 4, 383 Yards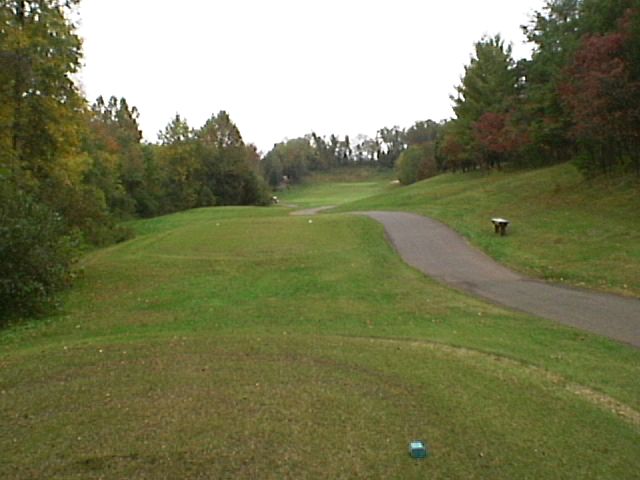 A lateral hazard along the left and trees to the right make this a difficult tee shot. The fairway opens broadly if you can carry the ball 250 yards; but the average player should use the hill on the right to avoid the trees and feed the ball down to the fairway. A two-tiered, elevated green with bunkers on the right provides a tricky approach. This is one of the toughest holes on the course.
---
fatpat Software · PO Box 1785 · Charlottesville, VA 22902 · (804) 977-1652