Meadowcreek Golf Course
Hole #1, Par 5, 517 Yards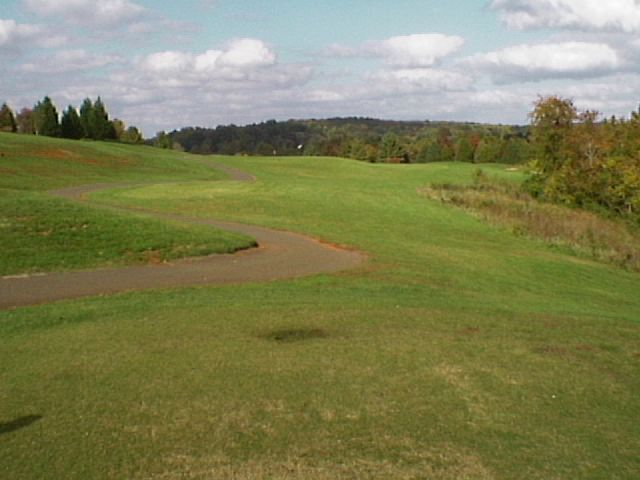 The first shot at Meadowcreek follows the crest of a hill. The green is hidden, so hit towards the white directional flag in the distance. A tee shot of 250 yards will put you in position to see the green. Hit your second shot toward the bunker 20 yards left and short of the green. This leaves an approach to the green unobstructed by bunkers.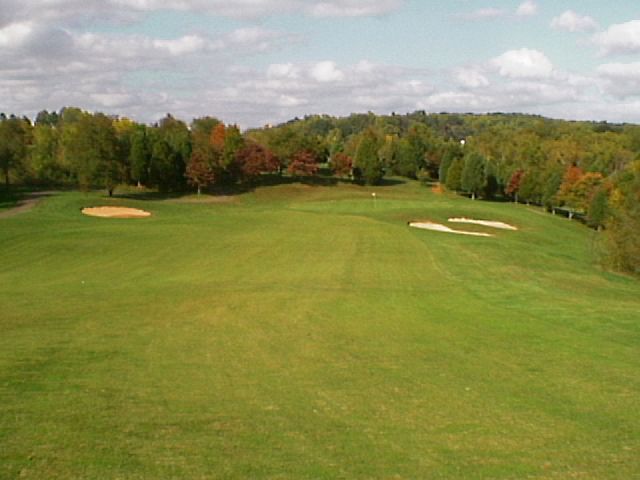 ---
fatpat Software · PO Box 1785 · Charlottesville, VA 22902 · (804) 977-1652