Meadowcreek Golf Course
Hole #5, Par 4, 340 Yards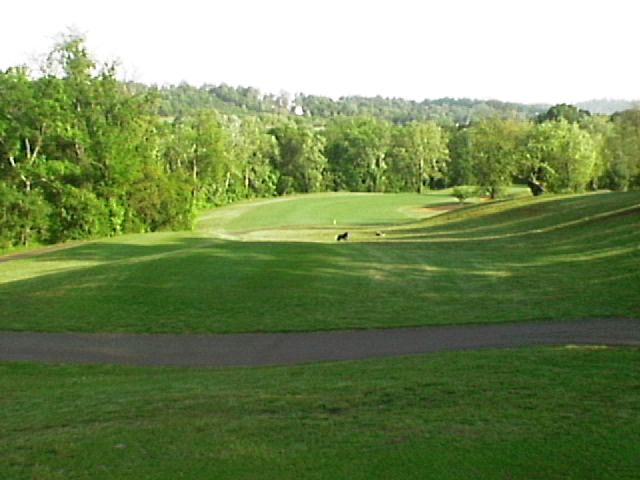 This hole is all downhill and reachable from the tee, but this is not recommended. A hazard guarding the green on the left and thick, heathery rough protecting the right makes the risk too high. Hitting a long iron or fairway wood to the left of the bunkers will leave you with a wedge in your hand.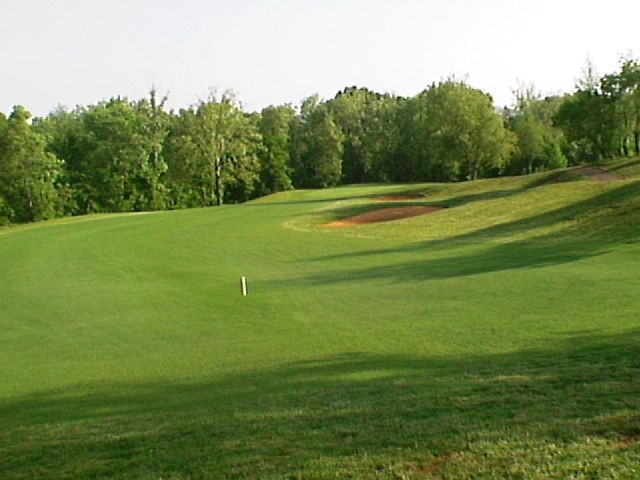 ---
fatpat Software · PO Box 1785 · Charlottesville, VA 22902 · (804) 977-1652