Menu
Beers

Newsletter
Merchandise
Brewing Process

Directions
Contact Us
William Faulkner

Blue Ridge Brewing Company
709 West Main Street, Charlottesville, VA 22903, (804) 977-0017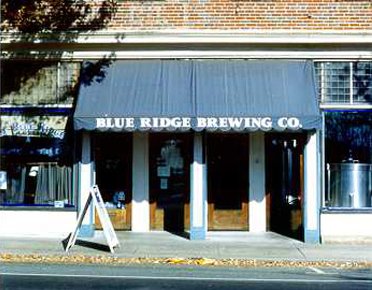 The Blue Ridge Brewing Company was conceived over beers, naturally, in December, 1986. The founders are Paul Summers, President and Bok Summers, Brewer. With the financial support of family and friends, we incorporated in March of 1987, opened the restaurant in June, installed the brewery in August and started brewing in September.
We are Virginia's first pub-brewery and all our beers and ales are handcrafted using only malted barley, hops, yeast and Blue Ridge Mountain water. We brew, condition and serve our beers on premises and you will not find a fresher beer anywhere.
We take great pride in both our food and beers and we hope that you enjoy your meal with us. We are anxious to hear any comments you might have because your satisfaction is our satisfaction.
Cheers!
---
fatpat Software · PO Box 1785 · Charlottesville, VA 22902 · (804) 977-1652